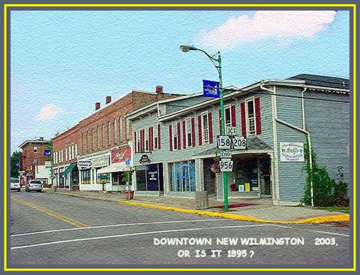 This is the heart of "downtown" New Wilmington Borough. Residents have insisted on preserving a small-town character. A photo down South Market Street in 1895 might well have looked the same, perhaps with the addition of gas lamps. This picture was taken on a late Sunday afternoon when the Amish and "English" , as the Amish call the rest of us, were off on other pursuits.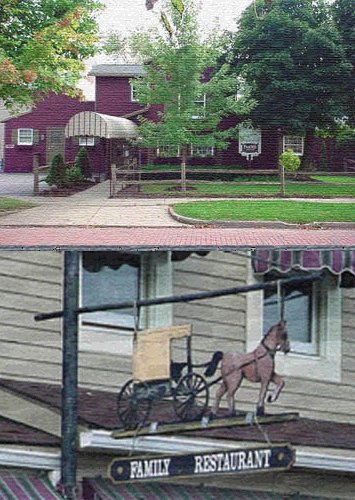 New Wilmington has attracted trendy restaurants, gift shops, and art galleries, and Amish furniture stores enjoyed by tourists and locals alike. There are two in-town, family-owned grocery stores, where Amish and English shop side-by-side. At the Olde Country Hardware, one can buy modern plumbing fixtures, baby chicks by the hundred, or kerosene for that late night reading. The old and the new are comfortable together here.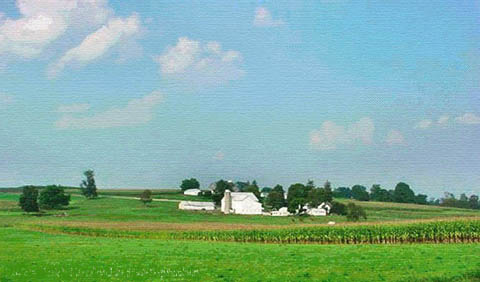 Rural scenes in the townships surrounding the borough are nothing short of breathtaking. These three pictures were taken in mid-October 2003, and show an Amish farm on State Rt 18, a covered bridge over the Neshannock Creek, and a section of Ferris Rd.