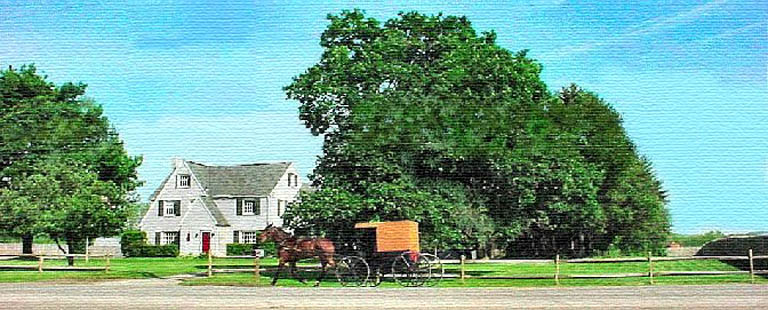 A scene repeated dozens of times a day in front of the house.
EXTERIOR FEATURES:
Land: 1.45 acres, nearly level. Mostly lawn, but with spruce, apple, maple, cherry, and poplar trees, and a variety of shrubs. The back and both sides are enclosed by a 6' stockade fence, and the front is splitrail. The driveway is "U" shaped, and goes back along one side of the house, continues between the house and garage, and returns to the street on the other side of the house. Most of the driveway is blacktop, and there is an additional area for parking, and it can be used for basketball (now in place).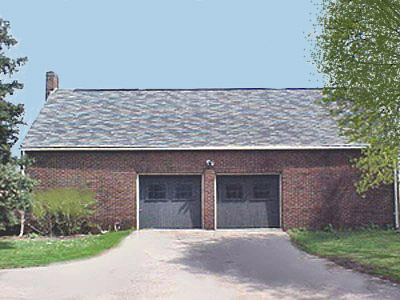 Outbuilding: This is a detached, all brick structure, behind and perpendicular to the house. It is 48 ' by 24', and has a mostly floored , high ceiling, 2nd level. Currently it is set up as a double garage, stable, and workshop, with storage upstairs. Zoning will permit a wide variety of home businesses here, and/or in the house.
Additional : The lot drains well, and is fertile for gardening. The roofs on the house and outbuilding were removed and redone 6 years ago with 30yr premium shingles. At that time complete ridge venting was installed on both structures.
Taxes: total property tax is $1,980 +/-
Schools: Wilmington-----excellent.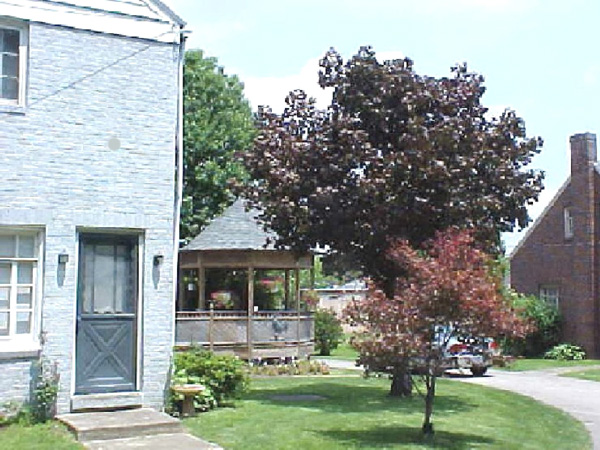 Above: Taken from the right side toward the deck and gazebo
Below Right: Picture from back area of driveway toward the back of the house and deck.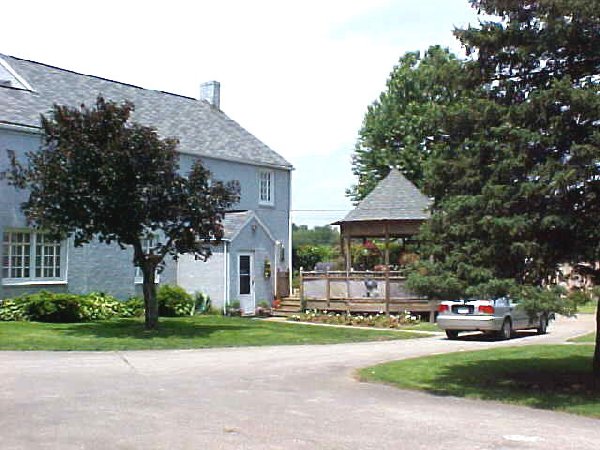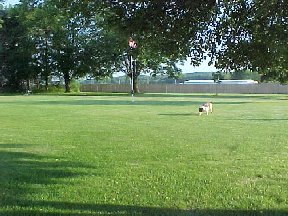 Above: Open lawn.
Below Right: Christmas in the snow.